Brass Link Bracelet with Sand dollars Ammonite Fossil Shell Glass Lampwork Pearl Crystal
Handmade one of a kind bracelet with brass links and a variety of findings - shell, ammonite fossil, pearl, lampwork glass

Finished with a brass toggle clasp
SIZE: 8.75" long
METEL: Brass
Brass Link Bracelet with Sand dollars Ammonite Fossil Shell Glass Lampwork Pearl Crystal
Handmade one of a kind bracelet with brass links and a variety of findings - shell, ammonite fossil, pearl, lampwork glass

Finished with a brass toggle clasp
SIZE: 8.75" long
METEL: Brass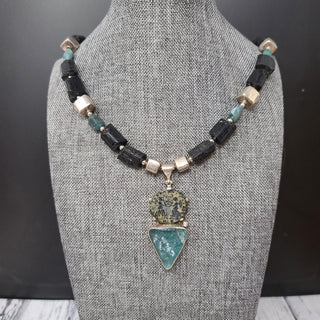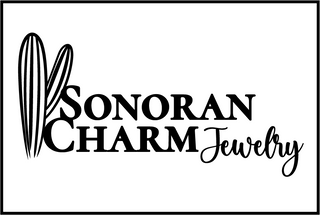 Our Jewelry
Handmade and specially curated jewelry line by Marie Clough. Unique gemstones, ammonites, and fossils.
ABOUT OUR LINE OF JEWELRY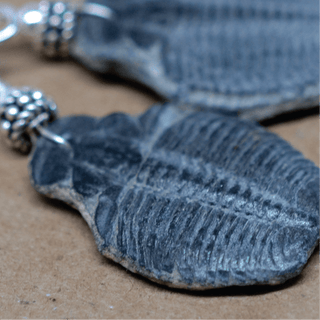 Quick Shipping
Jewelry ships 1-2 business days after purchase date.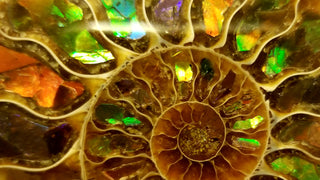 Unique Components
Marie uses many natural gemstones and unique hard to find components.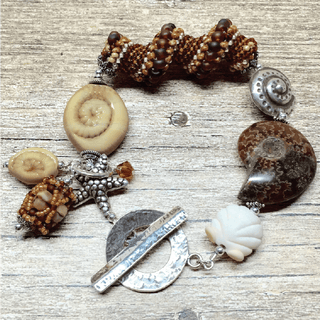 Quality Materials
A mix of all metal types are used, Sterling Silver | Stainless Steel | Copper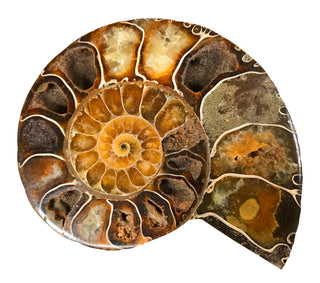 Fossils
Ammonites
Marie's favorite components include ammonites. Ammonite fossils are 66-450 million years old, they were a shelled cephalopod. Most died out at the end of the Cretaceous Period when an asteroid collided with Earth. Ammonites come in all sizes, as tiny as a pinky nail and larger than a human. Ammonite fossils are formed when the remains or traces of the animal became buried in sediment which later solidified into rock. These fossils, now rocks, all look incredibly different based on the contents of the
sediment and minerals around them. Each one feels like a unique work of
art on its own.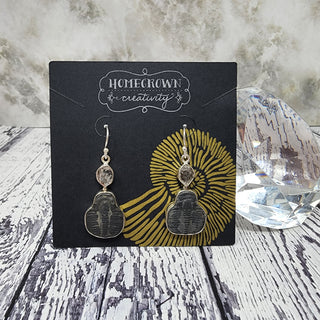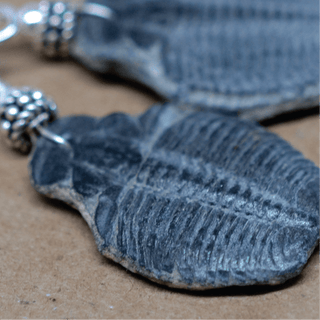 Trilobite Fossils
Trilobites are 251-542 million of years old, they are an extinct group of marine animals.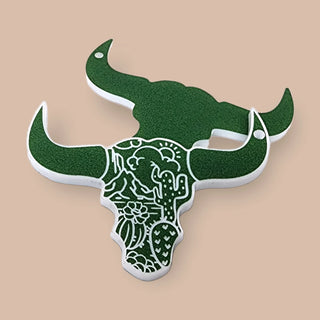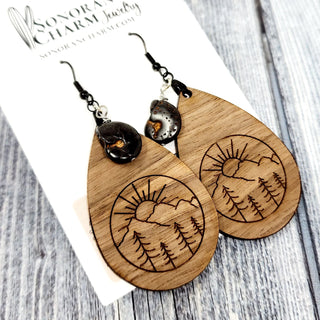 Laser Cut & Engraved
We laser cut and engrave many of our own wood and acrylic findings